Alexei Belousov, Israel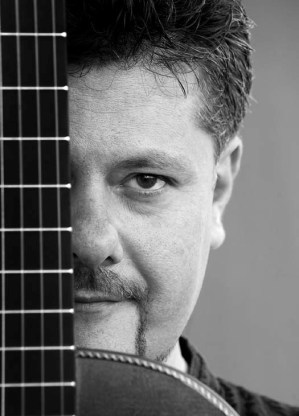 Alexei Belousov (b. 1970 in Samara, Russia) started playing guitar at an early age. His first teacher was Anatoly Filimonov. When Alexei was 16 years old, he began studying classical guitar under Professor Alexander Matyaev at the Music College in his hometown of Samara (then called Kuibyshev) in central Russia. There he studied both conducting and performing of classical guitar.
Alexei continued studying both fields in 1990 at the Chelyabinsk State Institute of Art and Culture. There he had the privilege of studying under Professor Victor Kozlov – world-renowned guitarist and composer. Soon after arriving in Jerusalem in 1991, Alexei continued his classical guitar studies with Professor Chaim Assulin at Jerusalem Academy of Music and Dance.