Carlos Dorado & Oren Sagi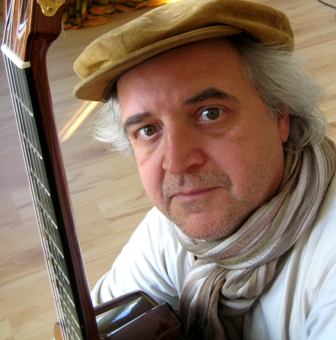 Carlos Dorado, guitar
Carlos Dorado was born in Buenos Aires, Argentina. He studied guitar and composition in his native city and in Mar del Plata, Argentina, and since 1989 lives in Switzerland. He has recorded five CDs of his own compositions, and has performed concerts at festivals throughout America and Europe. The music of Carlos Dorado is a special and unique combination between Argentinean folklore and jazz. He works with many different tunings to broaden the spectrum of the guitar in search of new tone colors and harmonies. His compositions are published by Mel Bay Publications (USA).
Oren Sagi, double bass
Oren Sagi is a creative musician and virtuoso on the electric bass and double bass. Oren has acquired his musical knowledge and skill entirely through his own efforts.
For the last eight years, Oren has been an active member and composer of original music for his band, Swing de Gitanes, which performs in Israel and worldwide.