Keren Hadar, sopran, Israel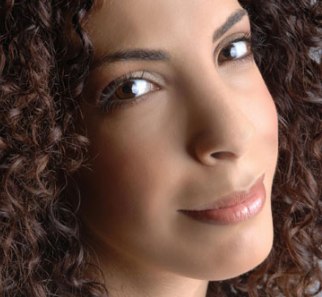 A graduate of Beit-Zvi – the Academy of Performing Arts, Israel.
Keren has performed as soloist with the Westchester Philharmonic Orchestra-New York, the Berlin Symphony Orchestra - Germany, Orchestra Symphonica d'Italia, the Israel Philharmonic Orchestra and the Israel Camerata Jerusalem, among others, with conductors Lorin Maazel, Zubin Mehta, Noam Sheriff, Avner Biron, Arie Vardi, Lior Shambadal, Andrzej Knap, Gabor Hollerung, Winfried Toll and Marcello Panni among others.
Keren has given recitals in Israel and abroad, among others in England, Germany, Belgium, Poland, Croatia and China, along side performances in various music festivals in Israel and Europe.
In spring 2006 Keren released her first album with Rafi Kadishson and Dan Ettinger.
She participated in Hanoch Levin's dramas "Requiem" and "The Whiners" and in the Israeli opera "The Rat Laughed" by Ella Sheriff & Nava Semel in the Tel Aviv Cameri Theater.
Keren studied opera in Berlin in 2006-2007, funded by a special grant given to her by Maestro Daniel Barenboim.
Keren is a winner of the Schloss Rheinsberg Kammeroper singing competition 2007 and sang Nannetta in Falstaff by Verdi in the summer of 2007 in Germany.
Her second disc came out in September 2007, and it is dedicated to a composition written especially for her by composer Ella Milch-Sheriff titled "Dark Am I...", It is based on an adaptation of biblical texts from the "Song of Songs", done by Keren and the composer. The piece premiered on stage at the Israel Festival in 2007. The work had a European premier in 2008 in Belgium and Germany.
www.keren-hadar.com